Biofuels Digest: Then and Now: 120 Bioeconomy Pioneers look at yesterday, today, inspirations and challenges
John Campbell


July 27, 2017 | By Jim Lane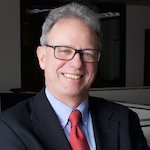 Then: I was working for AGP. We had built the first dedicated biodiesel plant in North America at Sergeant Bluff, Iowa, alongside our soybean crushing plant (constructed in 1996). We had also built 30 million gallons of capacity at our St. Joseph, Missouri biodiesel plant. Being in biofuels required policy work, and the big issue that took most of my effort was trying to ensure biodiesel had a place in the 2007 amendments to the Renewable Fuel Standard. I distinctly remember conversations with Senator Chuck Hagel, R-NE, about how the Republican voting block would position themselves on the legislation. Senator Hagel was not satisfied with a small increase in the RFS. He wanted at least 11 billion gallons, and a place for biodiesel. Long story shortened – this voting block knew the oil industry wanted things too, and successfully leveraged their support to help the renewable fuel industry with what is now the most successful fuels-based decarbonization strategy in the world.
Now: Ten years later I surprisingly find myself still active in the industry, but working from a different perspective. I joined Ocean Park Advisors (OPA) in 2014. OPA is a boutique investment bank specializing in biofuels, the green economy and agriculture. We have more biodiesel and biofuels transactions under our belt than any other firm of our nature. All of our principals have hands-on operating experience in the sector, which gives our clients comfort that we know their industries and challenges.
Inspirations: After 15 years of policy work in Washington, D.C., then over 20 years of operating experience at AGP, and now working on the financial side with OPA, I can personally look back almost 40 years on the bioeconomy. I remember the first ethanol tax incentive debate of 1979, when I was a greenhorn Congressional intern, and then participated in the creation of a multi-billion dollar green industry that includes everything from fuels to chemicals to cosmetics. In my work today, it is a pleasure to continue to see many advances through biotechnology, as well new takes on traditional technology that hold great hope for the future. Hope of an economy that works with nature to bring products to consumers that are more sustainable. My personal hope is that my children and grandchildren will be able to someday appreciate my small role in the beginnings of our transition from a fossil chemical age to a biological age.
Challenges: As Kermit the Frog said, "it ain't easy being green." No truer words were ever said about the advanced bioeconomy. Many efforts have failed and investors have been disheartened by some of these rather spectacular losses. However, the failures have helped the industry 'fail forward', meaning the movement continues despite these setbacks, but with more modest goals and realistic expectations. One of the most frustrating things is the disconnect between what the consumer and the government say they want and what they are willing to pay for. Green premiums are hard to come by and the agricultural base can only be pushed as hard as nature and technology allow without creating negative distortions. Finding balance between all these factors is a real challenge, but a more sustainable future harnessing the power of nature remains a worthy goal.
To view the original article: Click Here