Boutique Investment Bank Expands Services to Gulf Coast Chemical, Energy Companies
Ocean Park taps Houston's Chris Artzer in anticipation of key Gulf Coast industry growth, restructuring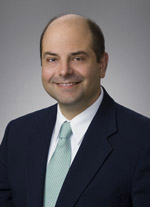 February 5, 2019 – Gulf Coast chemical and energy companies in need of specialty financing, restructuring, or mergers and acquisitions now have greater access to an experienced investment bank to complete the deal. Houston-area executive Chris Artzer has joined Ocean Park, a boutique investment bank, as a managing director to lead the expansion.
Artzer's hiring will enable the company to expand its services into middle-market companies in the petrochemical, specialty chemical and energy fields.
Artzer has amassed over two decades of business and legal experience in the energy, petrochemical and biofuels industries as a financial advisor, business executive, turnaround specialist and corporate counsel. Artzer recently served as the vice president and general counsel of TPC Group (formerly Texas Petrochemicals). He also served as the president, interim chief financial officer and general counsel of Inaeris Technologies (formerly KiOR).
"At his previous companies, Chris achieved success in driving 180-degree turnarounds and growth within extremely challenging environments, while gaining buy-in from executives, boards, and stakeholders," said Mark Fisler, a managing director and co-founding partner of Ocean Park. "Joining our firm creates a new market focus from an industry standpoint, and brings us to a new geography in need of our services."
Artzer will focus on companies in Texas, Oklahoma and Louisiana – a region known for its energy and chemical production. Fisler said he expects growth, restructuring and consolidations within these industries to dominate, creating increased need for experienced investment banks.
"As a former client of OP, I saw how the firm and its people successfully leveraged their experience, talents and creativity to open doors and opportunities," Artzer said. "I also appreciated their genuine care for their clients in achieving a successful outcome. I look forward to leveraging my unique experience to bring the firm's platform and philosophy to the region."
Artzer received a bachelor's degree from Dartmouth College and his Juris Doctor degree from the University of Texas School of Law.
About Ocean Park
Ocean Park is a boutique investment bank that advises on mergers and acquisitions, financings and restructurings with extensive experience in the renewable fuels, cleantech, food and agribusiness industries. Ocean Park has completed 28 renewable fuels M&A transactions since 2006. Any securities are offered through Ocean Park Securities, LLC, a member of FINRA and SIPC. Ocean Park's professionals are licensed registered representatives of Ocean Park Securities, LLC. For more information, please visit oceanpk.com.