Launch of Ocean Park Website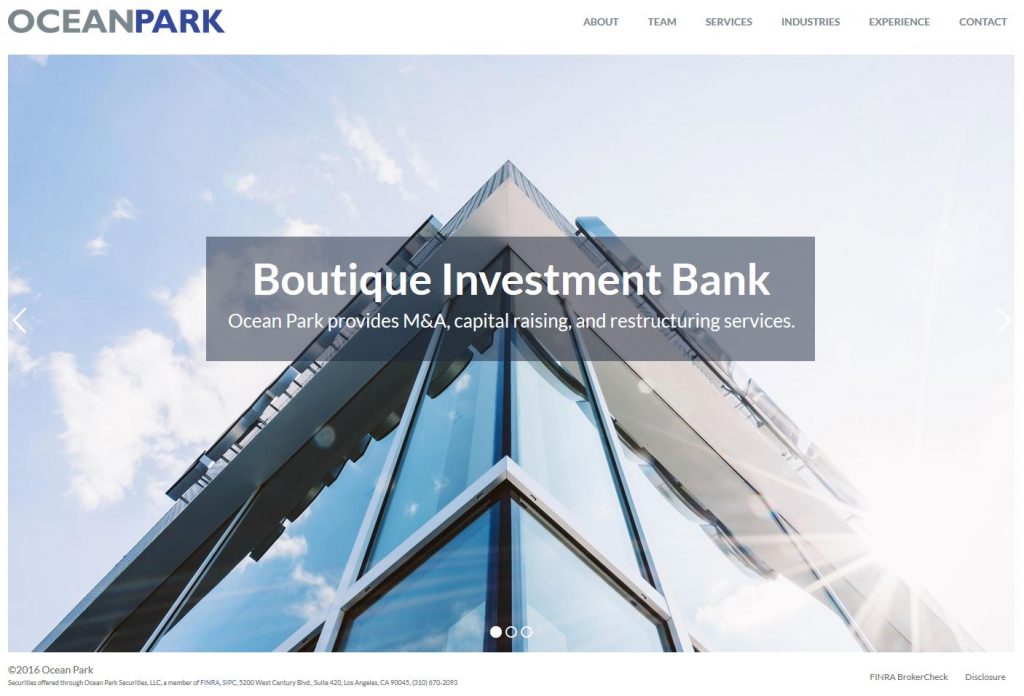 December 13, 2016 – Ocean Park is pleased to announce the launch of its new website: www.oceanpk.com.
As a reminder, our firm's email addresses have also been changed to the @oceanpk.com domain.
About Ocean Park
Ocean Park is a boutique investment bank that provides mergers and acquisitions, capital raising, and restructuring services, with a focus on the renewable energy, cleantech, food and agribusiness industries. Securities are offered through Ocean Park Securities, LLC, a member of FINRA and SIPC. Ocean Park's professionals are licensed registered representatives of Ocean Park Securities, LLC. For more information, please visit www.oceanpk.com.