Ocean Park Advises AM FRESH Group on Partnership with Paine Schwartz
Partnership forming world's leading table grape company enhances Ocean Park's position as a leading food and agribusiness advisor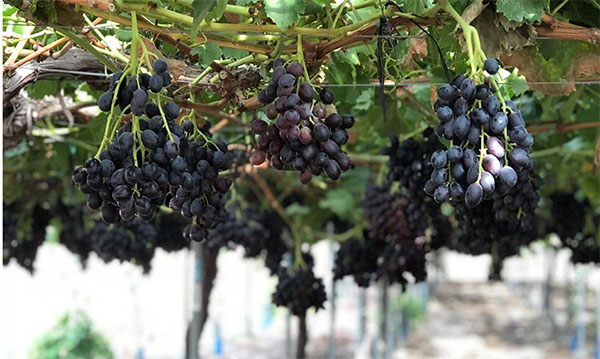 October 17, 2019 – AM FRESH Group ("AM FRESH") and Paine Schwartz Partners ("Paine Schwartz") recently announced that they will join forces to establish the world's leading table grape operating company. Ocean Park advised AM FRESH on the transaction.
Paine Schwartz, a leading private equity firm focused on the food and agribusiness sector, made a 30 percent investment into AM FRESH's Specialty New Fruit Licensing subsidiary ("SNFL"). AM FRESH, a global company focused on fresh food based in Spain, will continue to retain a majority ownership position in SNFL. Financial terms of the transaction were not disclosed.
SNFL's proven table grape varieties have demonstrated a track record of preference and demand by farmers, retailers and consumers globally, holding the top global position in licensed farming hectares. The newly established partnership and investment will further accelerate SNFL's activities in varietal breeding, as well as research, development and registration.
"Ocean Park played an instrumental role in expanding our outreach to potential partners and identifying Paine Schwartz as our ideal partner," said Alvaro Muñoz, chief executive officer of AM FRESH. "Their deep industry relationships and sector expertise added tremendous value to this successful transaction."
Eric Ouyang, an Ocean Park managing director, said the firm has expanded its food, ag and Agtech business during the past several years.
"This transaction marks an important milestone for our firm as we advise on another cross-border transaction, this one in the AgTech and produce sector," Ouyang said. "We are proud to apply our expertise toward helping AM Fresh expand in the dynamic table grape industry as it accelerates sustained growth."
About AM FRESH Group
AM FRESH Group is a global fresh food company focused on spearheading varietal innovation, agriscience and biotechnology, extensive farming and global commercialization of Citrus, Table Grapes, Tropical & Superfoods, Fresh Food & Juice, and Flowers at scale. Equipped with over 85 years of expertise, AM FRESH Group is privately held, present in over 50 countries with 5.700 employees with a passion and commitment to innovation, it operates as an end-to-end vertically integrated model to serve the top retailers worldwide. For more on AM FRESH Group, please visit
www.amfresh.com
.
About Paine Schwartz Partners
A global leader in sustainable food chain investing, Paine Schwartz Partners is a private equity firm focused exclusively on investment opportunities in the fast-growing, dynamic global food and agribusiness sectors. The firm's investment, operations and finance professionals invest throughout cycles across the food and agribusiness value chain, and bring a collaborative and active management approach to portfolio companies. For further information, please see
www.paineschwartz.com
.
About Ocean Park
Ocean Park is a leading boutique investment bank focused on the renewable fuels, energy, food, AgTech and agribusiness sectors. The Ocean Park team has significant operational and transaction experience, including advising on mergers and acquisitions, financings and restructurings. Since its founding in 2004, Ocean Park has successfully completed over 60 transactions and client engagements. Its professionals are based in Los Angeles, Houston, Omaha and New York. For more information, please visit
oceanpk.com
or call (310) 670-2093.
Any securities are offered through Ocean Park Securities, LLC, a member of FINRA and SIPC. Ocean Park's professionals are licensed registered representatives of Ocean Park Securities, LLC.