Ocean Park Advises on Sale of Demonstration-Scale Cellulosic Ethanol Biorefinery in Florida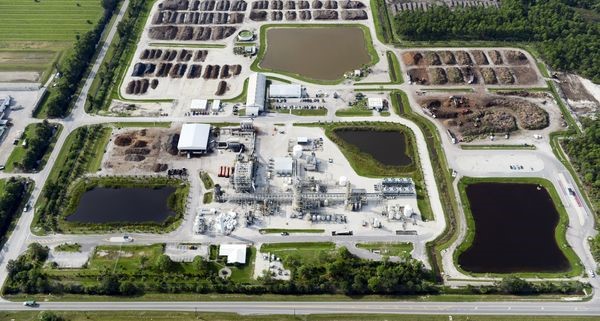 January 23, 2018 – The sale of a demonstration-scale cellulosic ethanol biorefinery located in Vero Beach, Florida recently closed after a coordinated and extensive sales effort.  The sale was conducted under the purview of ArborOne Farm Credit ACA ("ArborOne") acting as the servicer for the biorefinery's bond issue, with the concurrence of the United States Department of Agriculture ("USDA"), and its plan of liquidation with respect to the bonds.  Ocean Park acted as exclusive advisor to ArborOne.
"Ocean Park was instrumental in developing and executing on a comprehensive sale process," said Emily Pace, Vice President of ArborOne.  "Their expertise in M&A transactions, knowledge of the advanced biofuels sector and industry relationships contributed to this successful transaction."
Financial terms of the transaction were not disclosed.  The assets comprise an 8 million gallons per year cellulosic ethanol biorefinery with an integrated, co-located 6 megawatt cogeneration plant situated on approximately 29 acres of land; plus approximately 36 acres of adjacent biomass storage and handling space and approximately 75 acres of a non-adjacent spray field.
"This sale marks the twenty-fifth successful biofuels transaction for Ocean Park, which further solidifies our position as a leading advisor in the renewable fuels and chemicals industries," said Mark Fisler, an Ocean Park managing director.
About Ocean Park
Ocean Park is a boutique investment bank that advises on mergers and acquisitions, financings and restructurings with extensive experience in the renewable fuels, cleantech, food and agribusiness industries.  Ocean Park has completed 25 renewable fuels M&A transactions since 2006.  Any securities are offered through Ocean Park Securities, LLC, a member of FINRA and SIPC.  Ocean Park's professionals are licensed registered representatives of Ocean Park Securities, LLC.  For more information, please visit www.oceanpk.com.