Ocean Park Advises on Sale of Second Largest Biodiesel Plant in Canada
Atlantic Biodiesel sale to VERBIO Diesel Canada adds to Ocean Park's position as a leading industry advisor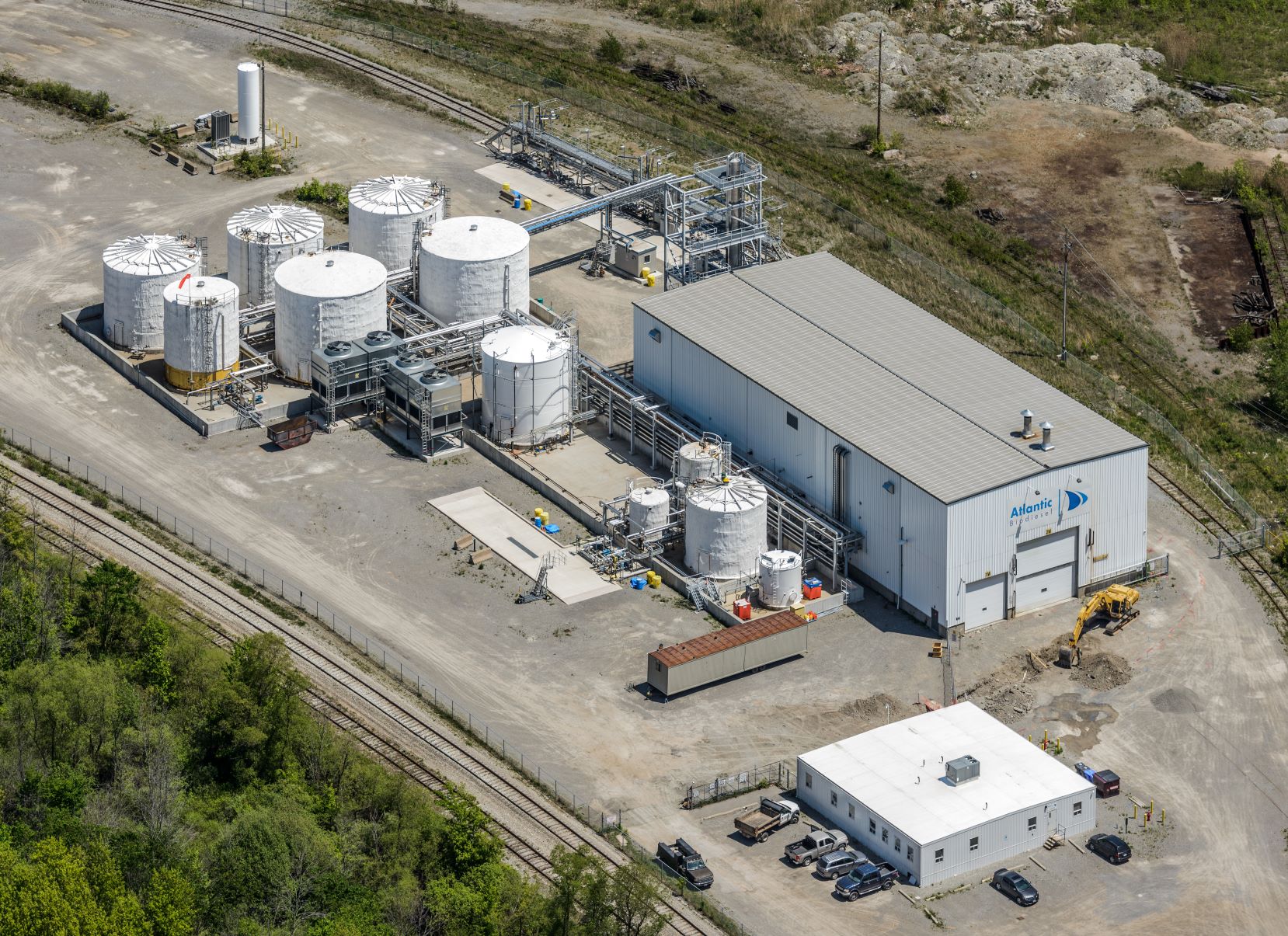 July 16, 2019 – Atlantic Biodiesel Corporation ("Atlantic Biodiesel") recently closed on the sale of its Canadian biodiesel plant to VERBIO Diesel Canada Corporation ("VERBIO Diesel Canada"). Ocean Park acted as exclusive financial advisor to Atlantic Biodiesel on the transaction.
The purchaser is a wholly owned subsidiary of leading German bioenergy producer VERBIO Vereinigte BioEnergie AG ("VERBIO"). VERBIO first announced that it had entered into a purchase agreement with Atlantic Biodiesel in May, and expected the transaction to close by mid-year.
Financial terms of the transaction were not disclosed. The assets include a 45 million gallon per year biodiesel plant, making it the second-largest operating biodiesel plant in Canada. Located near Welland, Ontario, Canada, the plant sits on approximately 16 acres of land, featuring a tank farm for feedstock, chemicals, and finished product storage. The Desmet Ballestra-design plant can also produce 4 MGPY of high-grade glycerin.
"This sale marks the twenty-ninth successful biofuels transaction for Ocean Park, which further solidifies our position as a leading advisor in the renewable fuels and chemicals industries," said Bruce Comer, an Ocean Park managing director. "We're proud to apply our expertise toward helping this dynamic industry through challenges and growth."
About Atlantic Biodiesel Corporation
Atlantic Biodiesel Corporation operates one of the largest biodiesel plants in Canada. The state-of-the-art facility is based on class-leading Desmet Ballestra technology used successfully around the globe in multiple biodiesel plants. The facility can produce 170 million litres (45 million gallons) per year of renewable, clean-burning biodiesel and 15 million litres (4 million gallons) per year of high-grade, kosher-certified glycerin. The facility has extensive rail capacity and is strategically located close to key Canadian and American markets.
About VERBIO Vereinigte BioEnergie AG (VERBIO)
VERBIO is one of the leading independent producers and suppliers of biofuels, and is also the only large-scale producer of biodiesel, bioethanol and biomethane in Europe. The annual production capacity amounts to approximately 470,000 tons of biodiesel, 260,000 tons of bioethanol and 600 gigawatt hours of biomethane. The Company produces its highly efficient fuels using internally developed, energy efficient production processes and innovative technologies. VERBIO's biofuels achieve CO2 reductions of up to 90 percent compared to petrol or diesel. VERBIO delivers its products directly to European oil companies, oil trading companies, independent filling stations, freight forwarders, municipal utilities and vehicle fleets. In addition VERBIO markets high-quality pharmaceutical glycerin for the consumer goods and cosmetics industry (glycerin is produced as a by-product in the production of biodiesel) as well as animal feed and fertilizer, a by-product of bioethanol and biomethane production. The VERBIO share (ISIN DE000A0JL9W6/WKN A0JL9W) has been listed in the prime standard segment of the Frankfurt Stock Exchange since October 2006.
About Ocean Park
Ocean Park is a leading boutique investment bank focused on the renewable fuels, energy, food and agribusiness sectors. The Ocean Park team has significant operational and transaction experience, including advising on mergers and acquisitions, financings and restructurings. Since its founding in 2004, Ocean Park has successfully completed over 60 transactions and client engagements. Its professionals are based in Los Angeles, Houston, Omaha and New York. For more information, please visit oceanpk.com or call (310) 670-2093.
Any securities are offered through Ocean Park Securities, LLC, a member of FINRA and SIPC. Ocean Park's professionals are licensed registered representatives of Ocean Park Securities, LLC.