Biobased Diesel Daily: Signs Flash Positive, but Questions Remain
Various federal and state policies continue advancing biobased diesel production forward, but the finalization of important details lingers.


June 9, 2023 | By John Campbell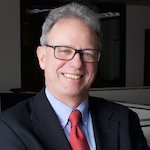 The U.S. biofuels industry got a powerful shot in the arm Aug. 16, 2022, when the Inflation Reduction Act was signed by President Joe Biden. A pared-down version of the Green New Deal, long been given up for dead, was narrowly approved by Congress as the IRA. The U.S. Department of the Treasury is still writing rules to implement IRA, but already it's directed nearly $400 billion toward clean-energy programs. Notably, the tax code will—for the first time—reward biomass-based diesel carbon reduction in a way similar to California's Low Carbon Fuel Standard. The biodiesel and renewable diesel blenders' tax credit will morph into a new technology-neutral clean fuel production tax credit and include incentives for alternative jet fuel. Importantly, the details around modeling greenhouse-gas (GHG) reductions and carbon-intensity (CI) scores will invite the treasury department and tax code into key debates about the appropriate lifecycle-impact assumptions behind various versions of the all-important GREET model.
In parallel, the U.S. EPA has been undertaking the most important rule changes for the Renewable Fuel Standard since 2007. Congress gave EPA broad authority to reset the RFS in 2023 and beyond, thus leading to the EPA's proposed RFS "set" rules that were released for comment Dec. 1. The proposed RFS "set" rules would modestly increase the renewable volume obligation (RVO) for biomass-based diesel by nearly 200 million gallons (7 percent) and the advanced biofuel RVO by 1.1 billion gallons (more than 30 percent) by 2025, as well as potentially adjust the ethanol-equivalent renewable identification number (RIN) values for both biodiesel and renewable diesel.
The IRA and the RFS "set" rules promise the greatest stimulus for the biobased diesel industry over the next decade. While not as robust as advocates would have liked, they have breathed new optimism into investors and markets.
In addition, the California Air Resources Board is considering a more aggressive decarbonization plan under the state's LCFS by considering a 48 percent reduction of GHG emissions below 1990 levels by 2030, surpassing the minimum statutory emissions goal of 40 percent. With 83 percent of the renewable diesel used in the U.S. already consumed in California and other West Coast incentivized markets, these potential changes to the LCFS could impact biobased diesel destinations as well as feedstock mixes.
In 2023 alone, Ocean Park estimates that approximately 900 million gallons of renewable diesel capacity will come online in the U.S. This will push total biodiesel and renewable diesel capacity to 5.5 billion gallons, exceeding the proposed RFS biomass-based diesel mandate by approximately 2.7 billion gallons and the nested advanced biofuel mandate by approximately 1.8 to 2.1 billion gallons. In 2024 and beyond, the scheduled biobased diesel capacity of approximately 7.1 billion gallons will exceed the proposed RFS mandates by more than 50 percent. It is important to keep in mind that both the RFS advanced biofuel mandate and the California LCFS credit market allow competing fuels such as renewable natural gas (RNG) and new electrification eRINs to compete with biobased diesel for compliance purposes. RNG and other fuels comprised 18 percent of the advanced fuel category in 2022.
The proposed RFS "set" rule essentially establishes a cap on biobased diesel production significantly below estimated capacity, which would only grow modestly over the next few years. Industry advocates have responded to this disconnect by requesting increases to the proposed RFS mandates in the final "set" rules as well as a carve out specifically for methyl ester biodiesel production. Essentially setting the biobased diesel market, the advanced biofuel RVO is growing modestly to the equivalent of 4.4 billion to 4.7 billion gallons.
While EPA may respond positively to these requests, it is unlikely that it will agree to mandate increases that would boost feedstock prices or disrupt feedstock trade flows. The prospect of significant excess biobased diesel capacity is increasingly apparent in renewable diesel project distress as well as reductions in traditional biodiesel production as more renewable diesel capacity comes online.
As producers of a "policy-made" fuel, the biobased diesel industry depends on what happens in Washington, D.C., and state capitals. All the signs are flashing positive, but questions remain on final rulemaking for the IRA, RFS and LCFS policies.
Ocean Park is active in mergers and acquisitions, as well as the credit and financing markets. For sellers seeking to cash in on this brave, new biofuels world and buyers nervous about regulatory risk, the trick is negotiating valuations that depend on the policies of this and future administrations.
To view the original article: Click Here
About Ocean Park
Ocean Park is a leading boutique investment bank focused on the renewable fuels, energy, food, AgTech and agribusiness sectors. The Ocean Park team has significant operational and transaction experience, including advising on mergers and acquisitions, financings and restructurings. Since its founding in 2004, Ocean Park has successfully completed over 80 transactions and client engagements, including over 35 biofuels transactions. Its professionals are based in Los Angeles, Chicago, Houston, Minneapolis and Omaha.
This material is solely for informational purposes. The information in this document does not constitute an offer to sell, or a solicitation of an offer to purchase, any security or to provide any investment advice.
Any securities are offered through Ocean Park Securities, LLC, a member of FINRA and SIPC. Ocean Park's professionals are licensed registered representatives of Ocean Park Securities, LLC. For more information, please visit oceanpk.com or call (310) 670-2093.